Why Waiting to Save $ Could Actually Cost you $25,000
Seems like a great idea but what if I told you it isn't?
In the time that you take to save more money for a down payment, you are losing in the long run.
Let me explain…..
Click on the blue link to see a detailed video explanation. Otherwise, scroll down and read on.
Save $25,000 by buying a home NOW
Interest Rates have been artificially held low for a very long time. If you locked in a 30 year fixed mortgage with these historically low rates I applaud you. Rates are forecasted to rise several times in 2018. What does this mean for you?
A 1% increase in your interest rate decreases your buying power by $25,000. This means that if you are looking at a $200,000 home and the interest rates go up by 1% you will now have the same exact payment for a $175,000 home because you were trying to save money for a down payment. So while you are trying to be good and save you are actually losing. Now is the time to get off of the fence and buy. You don't need as much $ down as you think!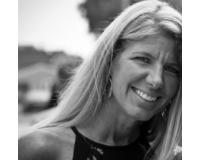 Author:
Michelle Morris-Phy
Phone:
609-226-0438
Dated:
March 6th 2018
Views:
64
About Michelle: ...