Atlantic County Renaissance
Growing up in an area sometimes makes you numb to its beauty. We take many of our natural resources for granted. When you tell people you are from NJ, you are thinking of the gorgeous landscape of SJ and they tend to think of Newark International Airport. Two completely different visions! South Jersey is blessed with many natural resources in addition to being located a short distance from Philadelphia, New York City, and Washington, DC. Our beaches are pristine as are the many waterways that you can navigate by boat, Waverunner or kayak. If you choose to live on these waterways you have backyard access to the Atlantic Ocean. A day trip to the casinos by Waverunner, deep water fishing, wakeboarding, water skiing, scuba diving, dolphin watching, and even parasailing! What seems like a bucket list is actually all possible in your "backyard". We like to call it vacationing at home. Loving where you live is truly possible. For the golf enthusiast, having 20 golf courses within 20 miles in every price range is uncommon in other areas but a perk of living in South Jersey.
Atlantic County is in an exciting stage of growth. The Atlantic City casinos finished up strong in 2017 and the future looks bright. Hard Rock Hotel & Casino will open this summer at the former Taj Mahal property with a $500 million rebirth generating 3,000 permanent jobs. Stockton University is expanding its presence with a residential campus opening in the Fall. This Gateway Project will also be the new home for South Jersey Gas. The Revel Casino was sold and will reopen this summer as Ocean Resort Casino. This will bring 2,500 more jobs to Atlantic City. Despite this sale, Investor Glenn Straub is still committed to Atlantic City's future, he owns more than 60 properties in the resort. In addition, there is a strategic growth plan being implemented for the region to expand beyond its strong agricultural and tourism base.
The Atlantic County Economic Alliance is targeting six industries to promote this economic diversification. The first is Aerospace & Aviation. No one else in the country has the aviation strength that we do between the Atlantic City International Airport, William J Hughes Technical Center and the Air National Guard 177th Fighter Wing. It is a natural progression to expand this aviation industry. The Stockton Aviation Research and Technology Park began construction in May 2017. The Garden State Growth Zone was approved to provide tax incentives to businesses within a one-mile radius of this area.
The other industries that are being targeted are Health Care, Specialty Manufacturing, and Entrepreneurial Services. There are many other State programs available in Atlantic County that make it the best address for your business. Comar is one of the many businesses that see the value in Atlantic County. They supply the pharmaceutical, diagnostic, health and personal care markets with packaging solutions. Comar's CEO, Mike Ruggieri, said, "The decision to build in Atlantic County was a no-brainer due to the talented and dedicated employee population, proximity to our manufacturing plant network and major metropolitan areas, and the business-friendly environment."
It's prime time to invest in Atlantic County while prices and interest rates are low and the future is bright. The housing market in Atlantic County, NJ saw a 4% increase in value this past year. Real estate is local and it is no secret that our area has taken longer than the rest of the country to recover from the recession. Timing the market in real estate takes confidence to win. If you wait until everyone else is investing you miss the advantages of buying low and selling high. It all comes back to the Law of Supply and Demand. If there are more houses for sale than buyers the demand will be low and so will the prices. If there are more buyers than homes for sale the demand will be high and so will the prices. Additionally, you have more buying power now than when the interest rates go up. For example, a 1% increase in interest rates equates to a $20,000 loss of buying power. While Atlantic County is beginning its renaissance it is time to invest in its strategic location and the beauty of its natural resources. As lifelong residents of Atlantic County, NJ we love where we live and would love to give you a personal tour. Since 1977, our family has helped generations of families build their lives in NJ's best-kept secret, Atlantic County, NJ. We personally began investing in real estate over 30 years ago and are well versed in residential, commercial and even land development. We can help guide you in your real estate investments too.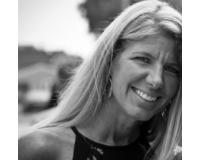 Author:
Michelle Morris-Phy P
Phone:
609-226-0438
Dated:
January 26th 2018
Views:
1,053
About Michelle Morris-Phy: ...