FHA Or Conventional For A 1st Time Home Buyer
When buying your first home you have an opportunity to set up your future real estate investment portfolio. What I mean is that someday you are going to want to move on into your "forever home". When you do that you could keep your first home as an investment property. There are tax advantages to owning investment properties but that explanation is for another day!
Thinking along these lines, you should put the minimum down which is generally 3% via an FHA mortgage. Hopefully, you will be locking in a 30-year mortgage with a low-interest rate. Yes, you will have to pay mortgage insurance but you would anyway unless you were putting at least 20% down with a conventional loan.
If you do it in the reverse order it will be difficult as lending requirements will necessitate you putting a minimum of 20% - 25% down for an investment property and the interest rate is higher too.
One of the exceptions to this thought process would be if there is a local mortgage grant program that has greater benefits for first time home buyers and is a convention program. Then you would need to compare the benefits and costs side by side in black and white. Most mortgage representatives will take the time to work through this with you.
So, what should you do with that extra cash that you would have put down on the house?
1) Improvements to the home.
2) Pay off any credit card debt. Pick the card with the highest interest rate first.
Let's look at the average cost of money in 2017.
4.5% FHA Mortgage Interest Rate
16.0% Credit Card Interest
1.0% 5 year CD (your money locked up for 5 years is actually less than 1% return!)
So it is logical to use your money WISELY. Our team is here to help you make the right decisions from your first to your retirement home and everything in between. We look forward to being your Realtor for Life that you can call with questions at any time.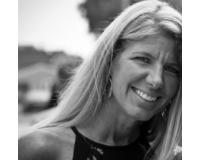 Author:
Michelle Morris-Phy P
Phone:
609-226-0438
Dated:
May 1st 2017
Views:
329
About Michelle Morris-Phy: ...