Suze Orman Does Not Know Everything
The combination of being conservative and having a degree in finance naturally led me to Suze Orman. Over the years I have purchased her books and tapes and been a fan. However, every time I hear Suze Orman spout off about buying your 1st home I cringe. Millions of innocent people being led down the wrong path. She advises that you need to save 20% down and have an 8 month emergency Reserve fund before buying your first home. I disagree 100% ! With this criteria 70 percent of my clients over the past 29 years would have never bought a home.
Why Waiting To Save 20% Could Cost You $24,000
There are fabulous government programs that give one the ability to own a home with no money down and no mortgage insurance. Today if one of my $200,000 clients waited to save 20% down, they would lose $24,000 in buying power if the interest rate goes up 1%.
Home Ownership Is A Forced Savings Account
At 20 years of age I purchased my 1st home with the minimum down. George and I fixed it up and sold it. This was the stepping stone that gave us the down payment for our marital home that we built the following year. Over the years we have continued to invest in real estate and have bought, sold and invested in ten different homes. We consider the responsibility of owning and improving a home a form of a forced savings account, with equity growing for our retirement.
Luckily Barbara Didn't Listen to Suze
In 1990, a single cocktail waitress purchased a home from me with no money down. In 2011 she called me to sell her home. When I sat with her, and listened to what she had done over the last 20 years, I was so proud. She was sending in her last payment that month. A single Mom, with no money down, paid off her mortgage in 20 years, and had $150,000 in equity to show for it. Luckily Barbara and I never took Suze's advice or we might still be renting.
Call us today for a no obligation consultation. We would be happy to help you evaluate if you are ready to take the first step towards home ownership.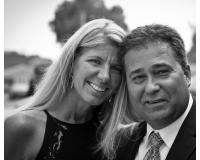 Author:
George Phy A
Phone:
609-742-0364
Dated:
July 7th 2016
Views:
3,038
About George Phy: Coming from a background in construction, engineering and architecture, George brings a fresh perspe...