What You Should Do On Mischief Night 2016
Join us for the 62nd Annual Halloween Parade, Hosted by the Rotary Club of Mays Landing. Sunday, Oct 30th, 2016 from 6:30pm until 9:00pm
Glen Cove Real Estate is excited to parade behind the Mummers this year!
Background, courtesy of the Mays Landing Merchants Association:
"In 1954, the Mays Landing Rotarians had the idea to deter children from participating in what is known as 'Mischief Night.' They would go on to create a parade for the community. To much of their surprise, the children did not egg cars or houses. Instead, legend has it that the children decided to egg the band. This became one of the first expenses of the Halloween Parade – cleaning the band uniforms. The idea of the parade was originally themed after the New Year's Mummers Parade with several diverse categories. As years passed, organizations such as the local sports teams joined in on the parade. Local business would build floats to showcase their occupations. Sixty-two years later, the parade continues strong thanks the many volunteers, donations, and all the participants."
Details:
"The parade begins at the blinking light on Mill Street and ends at the St. Vincent de Paul Elementary School. There is a (2) minute limit for performances at each of the two (2) stops along the route: Stop #1 is the pre-judging area at Brownies Squared Bake Shop and stop #2 is our official judging area at War Memorial Park.
Join the community in the annual Halloween Parade along Main Street in Mays Landing, NJ. Hosted by the Rotary Club of Mays Landing, this event is always held each year on the 30th of October. This is a Costume Parade for every age. Come one and all to see the display of ghouls, goblins, princesses and more. The parade usually runs from 6:30 pm - 9 pm. Plan to arrive a little early to find parking and a good spot to watch. Look for local organizations and groups marching in the parade. You'll see marching bands, football teams, cheerleaders and cub scouts. The cub scouts will even be collecting canned food for the local pantry to help those in need. So bring a can or two, a chair and have a great time!"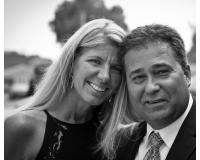 Author:
George Phy A
Phone:
609-742-0364
Dated:
October 29th 2016
Views:
704
About George Phy: Coming from a background in construction, engineering and architecture, George brings a fresh perspe...